My Movies

Filmography:

"Deserving" Writer Script
"Rent-A-Cop" Writer Script
"With or Without You" Writer/Director/Producer Script
"Untitled True Story" Writer/Director/Producer Script
"Fearless" Supervising Producer Post-Production
"On Her Day" Writer/Director/Producer Pre-Production
"By-Product" Writer/Director/Producer Pre-Production
"Ghosts of Europe" Producer Completed
"Heart And No Plan" Producer Completed
"Gone" Producer Completed
"Raisins" Producer Completed
"Monk-A-Licious" Writer/Director/Producer Completed
"King Of Honky Tonks And Cool" Producer Completed
"Eiridh" Writer/Director/Producer Completed
"Shut Up And Shoot" Associate Producer Completed
"Passion Play" Director/Producer Completed
"Dunamis Live" Director/Producer Completed
"Macbeth" Writer/Director/Producer Completed
"Igloo Maker" Writer/Director/Producer Completed
"Dunamis 3" Director/Producer Completed
"Dunamis 2" Director/Producer Completed
"Dunamis" Director/Producer Completed
"Running For A Cause" Producer Completed
"Only One Man" Writer/Director/Producer Completed
"Stalin vs. Animal Farm" Writer/Director/Producer Completed
"On Her Day" - Pre-Production -

Writer/Director/Producer
After a very few short years as a successful bio-chemist, CLAIR in her early (30's) beautiful in radiance, accidentally created a virus that could potently kill people in the hundreds of thousands.
With only three people knowing about the virus, it's ignored for three years. Only to find it's self at the center of attention at Clair's wedding reception.
The new husband JOHN in his early (30's) handsome in structure, who works in journalism in the Middle East, had always found himself away from home, due to the nature of his work. With that, and the death of Clair's parents, Clair finally finds some happiness, as she gets married.
As Clair's wedding continues through the day, she is introduced to the best man, whom she's never met before. With confusion on why she's never met TRISTAN, a very friendly man, who carries more charisma then anyone you're likely to meet. She approaches him, only to find herself threatened to retrieve the formula to the virus…or her husband dies. With rules placed out to be obeyed, if she doesn't comply…John dies.
On what is suppose to be the best day of her life, turns into the worst
.
---
"Ghosts of Europe" - Completed 2012 - Producer -
Best International Film
(168 Film Festival - L.A.)
A WWII film about 7 Allied men who seek out SS soldiers in hopes of winning the war. Filmed and Produced in less then 168 hrs. Nominated for 11 awards including best picture & best screenplay. Copyright of HUTCH PRODUCTIONS

---
"Monk-a-licious"

- Released 2009 - Writer/Director/Producer
A man struggling with mid-life crisis decides to pursue monk-hood, he soon realizes that there are a few obstacles that he has to overcome to fulfill his desire to live a life of holiness.
---
"Eiridh" - Completed 2009 - Writer/Director/Producer
In a time when war was rampant in Scotland, and the English breathing down the necks of the Scots. Scotland needing every man to stand up and fight for her country, Calien MacConnell leaves his wife and his home, to fulfill his honor as a true Scotsman. In a graveyard of soldiers Calien is left for dead with no hope of seeing his wife again. Losing his identity and whereabouts, Calien begins a quest filled with interpersonal strife haunting his every move.

---
"Shut Up and Shoot" - Released 2006 - Associate Producer
They'll Shoot Anything For Money Including Themselves

A crooked Hollywood producer finally gets what's coming to him when his plans to kill off his associates creates a surprising twist of events in this wild west Hollywood tale.




---
Other Films, and TV Shows
"Smallville" Season 7
---
TV Movie - "Paparazzi Princess - The Paris Hilton Story"
---
TV Movie - "Dancing Trees"
---
"Kill Switch"
---
"JPod" - Season 1
---
"The L Word" Season 3
---
"Reaper" Season 1
---
"Poison Ivy: Secret society"
---
Powered by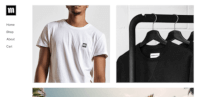 Create your own unique website with customizable templates.